Esteem is one of the pioneers for supply of modular Fired Heaters. Where required, we incorporate modularisation into each phase of the project from design to erection. Our design department is well conversant with modular design requirements. We have a fully equipped workshop with facilities to provide refractory lined & dried-out complete heater modules. Keeping in view transportation limitations, modular construction can be executed to any level, even to complete heaters, with platforms, burners, piping, duct work and instrumentation installed.
Modular construction can cutdown cost between 05% to 20% and shorten construction period substantially. Plant can be brought on line many months earlier than conventionally built plant project.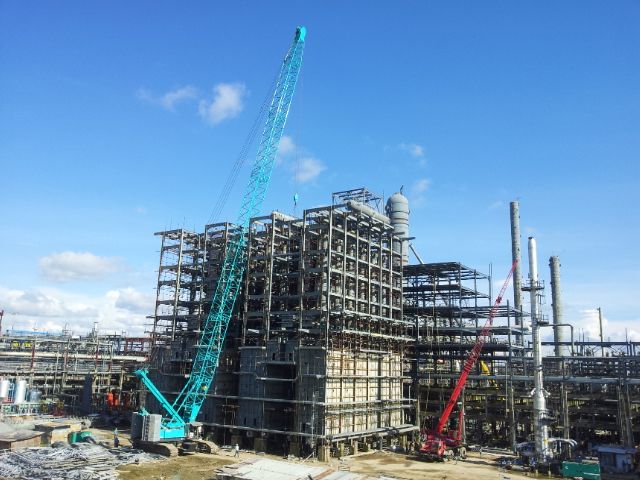 Modular Fired Heater
Radiant Type
Horizontal
Vertical
Arbor
Vertical Cylindrical

Service




Delayed Coker
EDC Cracking
Hydrocracker
Vaccum
Hydrocracker
Hydrotreater Charge
Reboilers

Steam reforming
Ammonia
Hydrogen
Methanol
Ethylene Cracking
Hydrocracker

Catalytic Reforming
Aromatics
Crude



Crude
Vaccum
Atmospheric
Hot Oil
Regeneration
Most services…

Modularization

For wall mounted configuration, entire Radiant can be sent as a single module. Alternatively, coils can be transported in hairpins

Entire Radiant can be dispatched in refractory lined condition or in panels. Coils can be dispatched in pre-fabricated bundles ready for field installation

Coils can be supplied in arbors welded to manifolds for shipment and quick installation

These are well suited for modularization. Can be dispatched as complete radiant, or petals of shell and coil segments

Key Advantages

Better quality due to controlled shop environment

Reduced site activities

Cost/ time advantages
Considerations in design
Structural integrity of modules

Design for ease of transportation

Design for ease of erection

Design for easy interface between parts/ modules

Ensuring completeness of module in all respects to reduce site activities
Information required for Module Designing
Length, width and height limitations

Route traffic restrictions

Offloading & erection facilities at site

Availability of module storage area at site
Many modularization configurations are possible. Contact us to discuss how your next heater or convection section can be supplied in modular form.